Free Shipping and Exchanges on Every Order.
Bates Women's U.S.M.C. Garrison Uniform Boots - Tan
SKU:E57501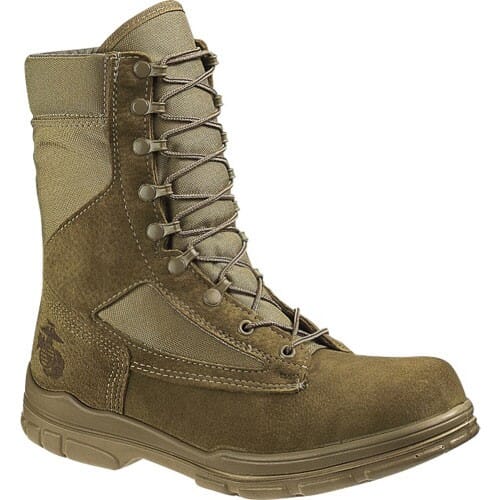 Store Availability
Not Available in Stores? Add to cart for online availability.
JUST LIKE YOU.......IT PERFORMS UNDER PRESSURE. 57501 Bates Women's U.S.M.C. Uniform Boots are serious boots. Bates Boots is committed to providing quality, comfort and performance. Bates Boots keeps your feet warm and dry through all your excursions.
8" Lightweight Wolverine Warrior Leather™ and Nylon
Moisture Wicking Lining
Removable Full Cushion Bates DuraShocks™ Comfort Insole
Polyurethane Midsole
USMC Certified and Embossed With Anchor & Globe Logo
Bates DuraShocks™ Intrepid Rubber Outsole
USMC Certified
Made or Assembled in USA
57501 Bates Women's U.S.M.C. Uniform Boots - Tan