Free Shipping and Exchanges on Every Order.
Belleville Women's Hot Weather Combat Boots - Sage Green
SKU:BVF600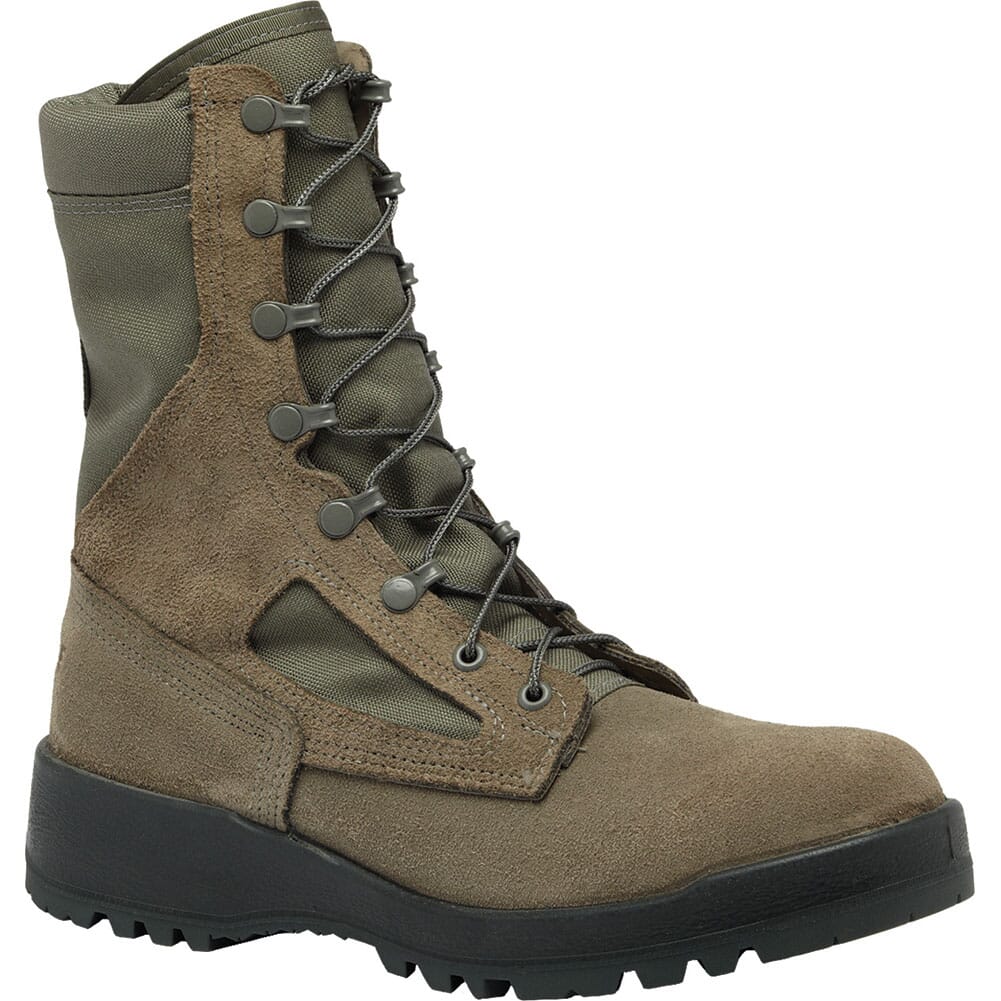 Store Availability
Not Available in Stores? Add to cart for online availability.
These F600 Belleville Women's Combat Boots provide reliable support, grip, fit and durability in military and combat boots. Belleville is the oldest and largest manufacturer of U.S. specification military boots while maintaining the largest selection in boots for men and women in combat. Belleville boots are U.S. Air Force, Navy, Army and ABU approved.
8" (Standard Military Height) Full Grain Sage Green Cowhide Leather and Cordura™ Nylon Fabric
Drainage Vents to Increase Ventilation
Cushion Polyurethane Midsole
Polyurethane Removable Insert
VANGUARD™ Running Shoe Sole Construction
100% Rubber Vibram™ Sierra Outsole
U.S. AIR FORCE UNIFORM APPROVED
Made or Assembled in USA
F600 Belleville Women's Hot Weather Combat Boots - Sage Green