Free Shipping and Exchanges on Every Order.
Tony Lama Women's Western Boots - Tan
SKU:TLTC1002L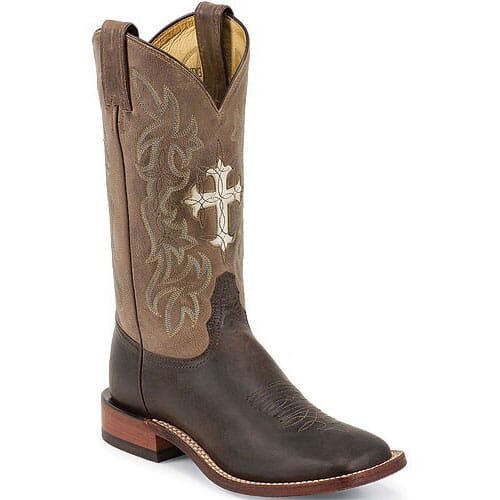 Store Availability
Not Available in Stores? Add to cart for online availability.
Tony Lama Western Boots living the cowboy life. Tony Lama Western Boots are designed and constructed to fit your life, for life. Handcrafted and hand tooled Tony Lama Boots rugged durability makes them built to last. Tony Lama Buckaroo, Tony Lama Stockman, Tony Lama TLX Performance, Western Boots and Cowboy Boots...The brand for your Cowboy Life is Tony Lama Boots.
SAN SABA COLLECTION
12" Tan Tuscan Goat Shaft with Cross Inlay
Chocolate Saigets Worn Goat Foot
Cushion Insole
Buff Welt with White Double Row Welt Stitch
8 Iron Outsole
H Toe - Wide Square
H Heel - 1 3/8" Height with Spur Ledge
Made or Assembled in USA
TC1002L Tony Lama Women's San Saba Western Boots - Tan