Free Shipping and Exchanges on Every Order.
Ariat Men's Mesteno Western Boots - Clay/Lime
SKU:AR10006841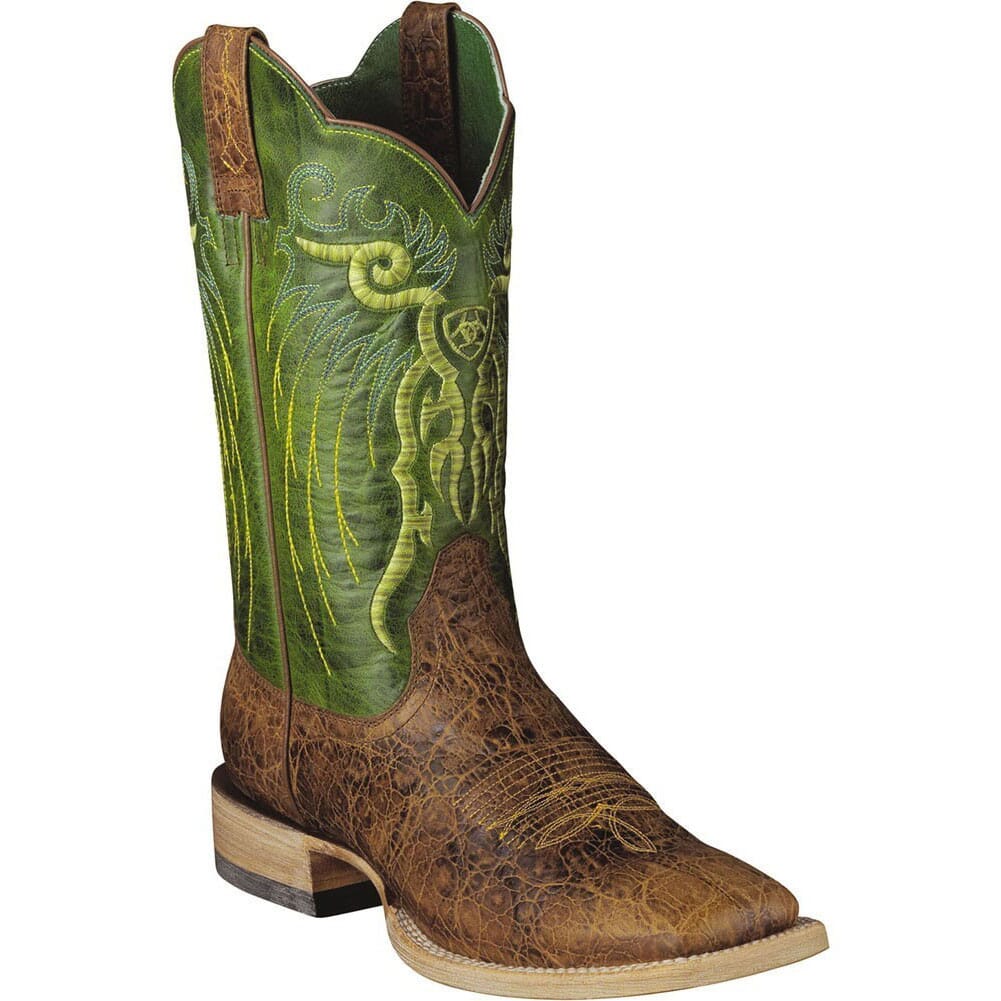 Store Availability
***Shop our wide selection of Ariat's Boots. We have over 400 pairs to choose from!**
View store availability color guide here. Not Available in Stores? Some products are available online only.
Performance that gets attention. These 10006841 Ariat Men's Mesteno Western Boots in Clay/Lime have a unique triple-stitch welt and the upper's edgy embroidery bring out the looks. The nailed leather outsole is hand-stained to match the uppers. As for performance, this is a horseman's boot with the stability of Ariat ATS™ technology supporting your foot.
A fast looking trend right boot!!
12" Premium Full Grain Leather Lime Shaft
Leather Adobe Clay Foot
Leather Lined
Intricate Embroidered Stitch Pattern with Variegated Thread
Ariat ATS™ Footbed Provides Superior Stability and Cushioning
Triple Stitch Welt
Ariat ATS™ Technology
Goodyear™ Welt Construction, Can Be Re-Soled
Leather Composition Color Stained Hand-Nailed Veg-Tan Leather Outsole
Wide Square Toe Shape
1.5" Heel Height
10006841 Ariat Men's Mesteno Western Boots - Clay/Lime